Organized By:
India GHG Program
Main Image: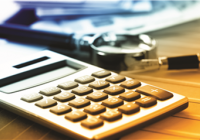 Continuing our engagements with the Ministry of Finance's Climate Finance Unit, and relevant nodal authorities, the India GHG Program is hosting a policy round table on climate finance to analyse two integral pieces of the climate finance puzzle – International Climate Finance and Domestic Private Climate Finance.
According to experts, USD 900 billion is needed annually till 2030 for clean energy and USD 6 trillion till 2030 for building low carbon and climate resilient infrastructure. However, according to the Global Landscape of Climate Finance 2015 - more than 74 percent of climate finance originating in developed nations is being invested domestically.
How then can developing countries bridge the funding gap to meet their targets keeping in mind the international timeline? India in its INDC has announced that it needs an estimated USD 2.5 trillion between now and 2030 from international (vs domestic) sources.
The round table will deliberate on the problems, opportunities and potential next steps for accessing international climate finance. It will look at accessibility to international corpuses such at the Green Climate Fund, allocation and disbursal of funds, linkages with focal agencies and so on.
While the bulk of climate finance needs to be from international monetary systems, there must be corresponding dynamic domestic flow to truly affect change.
The round table hopes to survey the domestic context, and identify how global funds can be utilised to leverage domestic private finance. It will also look at domestic factors that promote and inhibit private finance and how to address them. For instance, can international funds be used as initial investments/viability gap funding for climate project investments ? 
A detailed agenda can be found below.
A summary document can be found attached below. 
Coming Soon : A Policy Brief on Climate Finance 
When and Where
Start Time:
January 29 , 2016 10:00 AM