Main Image: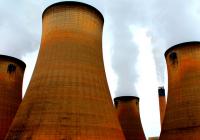 The "Carbon Market Simulation" project under the India GHG Program aims to develop corporate readiness and help businesses best leverage the opportunities from potential market based mechanisms to meet their emission reduction goals. Through a review of relevant domestic and international experiences, extensive stakeholder engagement and the evidence base created from the simulation, the project would also help provide concrete policy recommendations for an internationally linked carbon market for India. This aligns with the Paris Agreement's call for internationally tradeable mitigation outcomes (ITMOs), that is efficient, sustainable and facilitates accelerated emission reductions to help India achieve its NDCs.
WRI India, as the Secretariat of IGHGP, invites you to be part of the simulation project. Within the project, we envision two levels of participation – 'Participant', 'Anchor Company'. The table below provide clarity on the role of Participants and Anchor Companies:
Involvement as an Anchor Company

Involvement as a Participant

Anchor Company would be a Participant (refer Participant Involvement section) in the exercise along with playing a critical role in:

Providing strategic inputs in the design through Steering Group Meetings/ Roundtables/acting as a Sectoral Chair for the industry, leading discussions with peers
Providing support in recruiting network companies to widen the scope of industry base participating in the simulation, and
Supporting strategic communications and outreach for disseminating the knowledge products and the learnings from the simulation

Participant would be:

Participating actively in project related surveys and discussions
Participating in workshops and capacity building sessions for the implementation of the project
Participating actively in the simulated market and trading thereof

 
Please note that the Carbon Market Simulation is a voluntary, virtual simulation for research purpose only and does not involve any financial obligations on part of Participants or Anchor Companies.
Click here for the concept note on this project, and here for background information. If interested, please contact Ashwini Hingne (ashwini.hingne@wri.org) and Chirag Gajjar (CGajjar@wri.org) for more details.