Organized By:
India Greenhouse Gas Program (IGHGP)
Main Image: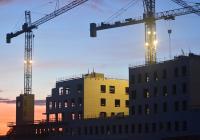 The India GHG Program and its promoters WRI India, The Energy and Resources Institute (TERI) andthe Confederation of India Industry (CII) is organizing a webinar on Approaches for Greenhouse Gas Accounting in Building Sector. The webinar is aimed at highlighting some of the existing practices for GHG accounting in Building sector.
IGHGP is led by WRI India, CII and TERI. It is an industry-led voluntary framework to measure and manage greenhouse gas emissions. The programme builds comprehensive measurement and management strategies to reduce emissions and drive more profitable, competitive and sustainable businesses and organizations in India.
To register and for more details, please click here.
When and Where
Start Time:
September 02 , 2016 03:00 PM
End Time:
September 02 , 2016 04:15 PM