Main Image: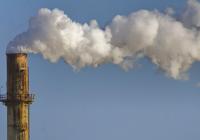 This statement was orginally published on the WRI website. 
NEW DELHI (OCTOBER 1, 2015) — Today India formally submitted its national climate plan (INDC) to the UNFCCC. The plan includes a commitment to reduce emissions intensity of its GDP by 33 to 35 percent by 2030 from 2005 levels, achieve about 40 percent cumulative electric power from non-fossil fuel based energy resources by 2030, and create an additional carbon sink of 2.5 to 3 million tonnes of carbon dioxide through additional forest and tree cover by 2030.
Following is a statement by Nitin Pandit, CEO, WRI India:
"India's climate plan builds on the progress the country has made to expand its renewable energy deployment. India can leverage its new non-fossil fuel target to transition to a portfolio of renewable energy sources to become a market leader in clean energy.
"Despite the challenges in implementation, this plan reaffirms India's intent to achieve its bold renewable energy goals. If PM Modi succeeds in building international partnerships, India will go a long way toward achieving his ambitious vision for renewable energy.
"Surprisingly, the country's carbon intensity target doesn't fully capture the emissions it would avoid if it succeeds in meeting its renewable energy goals. We expect India can exceed its carbon intensity target in the course of shifting to non-fossil energy.
"As one of the most vulnerable countries to climate change, India recognizes the domestic benefits of confronting this issue. Its climate plan does a good job combining opportunities to reduce emissions in the near term, and it includes clear goals to restore landscapes that will bring long-term benefits. These efforts will be critical to build India's resilience to severe droughts, deadly heat waves and other climate impacts.
"With serious commitments from all major economies now in hand, the world's attention shifts to the negotiations in December. Country-level actions are a critical part of a global climate agreement, but they are not the entire package. A strong climate agreement in Paris will bring benefits beyond individual countries, setting the stage for even bolder actions in the coming years."