Main Image: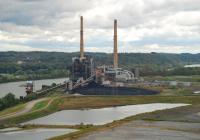 By: Mary Sotos, Associate, Energy Program at WRI, Vivek Adhia, Head, Business Engagement, WRI India, Chirag Gajjar, Project Associate, WRI
Date: May 19, 2015
The India GHG Program invites you for a webinar on "Scope 2 Guidance – Measuring and Managing Electricity Emissions"
On January 20, the GHG Protocol released the Scope 2 Guidance: an amendment to the Corporate Standard. It is the first major revision to the Corporate Standard in over 11 years. The India GHG Program and the Bombay Stock Exchange (BSE) launched the Scope 2 Guidance on February 20, 2015 in India.
Mary Sotos, the author of the Scope 2 Guidance will demystify the standard and the newly introduced Scope 2 market based method, the quality criteria and accounting for renewable energy purchases & RECs. The webinar also discusses case studies from leading corporates on creating, and applying the results of GHG inventories based on the new GHG Protocol Scope 2 Guidance.
Agenda
Welcome and Introduction
Scope 2 Guidance: Measuring and Managing Electricity Emissions
Scope 2 Guidance: India Perspective
Scope 2 Guidance: Case Studies
Q & A
Closing Remarks
When and Where
Start Time:
May 19 , 2015 05:30 PM