Main Image: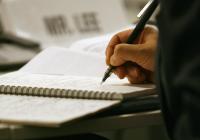 Date & Time: 29th October, 2014
Access the webinar recording here.
Central Theme of the Webinar
In a joint collaboration, the World Resources Institute (WRI), CDP (Carbon Disclosure Project) and the World Wildlife Fund for Nature (WWF) launched the initiative Mind the Science, Mind the Gap to engage corporations in setting ambitious greenhouse gas (GHG) emission reduction goals.
The India GHG Program on behalf of WRI and other partners invited participants to learn about the Sectoral Decarbonisation Approach (SDA), as well as participate in the development / improvement of this methodology – the first phase of this larger effort to promote science-based goal setting.
Webinar Objectives
Create an understanding of Sectoral Decarbonization Approach to science based corporate goal setting and the implications of increased ambition in achieving GHG emission reductions
Provide clarification on the methodology where needed
Explain the Public Consultation Process and next steps to finalize SDA
Webinar Presenters:
Cynthia Cummis – Dy. Director, GHG Protocol, WRI
Nate Adden – Research Fellow, Climate & Energy – WRI