Main Image: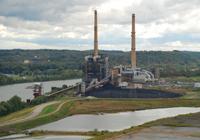 Science Based Targets (SBT) is a joint initiative by the Carbon Disclosure Project (CDP), the UN Global Compact (UNGC), the World Resources Institute (WRI) and the World Wide Fund for Nature (WWF). It intends to increase corporate ambition on climate action by changing the conversation on GHG emissions reduction target setting and creating an expectation that companies will set targets consistent with the level of decarbonisation required by science, to limit global warming to less than 2 degrees Celsius compared to pre-industrial temperatures.
Date: 28 July 2015
Time: 5.30 pm IST
More than eighty percent of the world's 500 largest companies established emission reduction or energy-specific targets in FY 2014-15, according to CDP. Clearly, the business community is invested in preventing the adverse consequences of climate change and seizing opportunities in the new low-carbon economy. Despite the introduction of climate change mitigation measures by governments, companies, civil society and other actors, total anthropogenic emissions continue to rise. Under the current trajectory, global mean temperatures are projected to increase by 3.7 to 4.8 degrees Celsius by the end of this century, far beyond the levels of warming that the scientific and international community have identified as safe.
Growing numbers of companies are aiming to reverse the global trend by reducing their own GHG emissions. However, there is a lack of consistent methods for companies to align their emissions targets with global climate science scenarios.
It's time to set your company on the path of science based emissions reduction targets.
The webinar will introduce the SBT initiative and give insights to the 5th Assessment Report by IPCC and a brief overview of target-setting method included in SBT.
Webinar Presenters:
Cynthia Cummis – Dy. Director, GHG Protocol, WRI
Nate Aden – Research Fellow, Climate & Energy – WRI
AGENDA
1. Science-Based Targets (SBT) initiative overview (Cynthia Cummis)
Background, partners, and goals
2.  Insights from the IPCC's Fifth Assessment Report—what's the 2-degree pathway? (Nate Aden)
What's new in AR5?
What's missing from AR5?
3.  Overview of Target-setting methods included in SBT (Nate Aden)
4.  Decision tree mapping methods to sectors, regions, and companies (Cynthia Cummis)
5.  Next steps for companies (Cynthia Cummis)
Call to Action
Technical assistance