Main Image: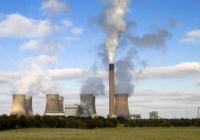 Nandini Sen Gupta, TNN Jul 23, 2013, 05.16PM IST
CHENNAI: Detroit biggie Ford on Tuesday became the first automaker to join a voluntary greenhouse gas reporting programme recently established in India. Participation in the India program builds on Ford's leadership in greenhouse gas reporting. The company already participates in similar programs in the United States, China, Canada, Mexico, Brazil and Argentina.
Voluntary reporting provides overall transparency regarding the company's CO2 emissions and underscores the importance of the issue to Ford, which has a goal of reducing CO2 emissions at its global facilities, including two in Chennai, by 30% per vehicle by 2025. "Ford is pleased to be the first automaker to participate in the voluntary India greenhouse gas reporting program," said Andy Hobbs, director of the company's environmental quality office. "We look forward to sharing our knowledge and helping to establish greenhouse gas reporting in India."
 
India's program is a joint effort between the World Resources Institute, The Energy and Resources Institute and the Confederation of Indian Industry. As the first automaker to participate in the program, Ford's role will be to assist in the establishment of credible and verifiable greenhouse gas inventories.
"Ford India is committed to bringing fuel-efficient and safe vehicles to India that our customers want and value. And we are growing our manufacturing capabilities in India in an environmentally responsible way as part of our One Ford plan," said Joginder Singh, president and managing director, Ford India. "Ford is proud to be the first automotive company to join the voluntary greenhouse gas reporting program in India, and this is a reflection of our ongoing commitment to sustainability of manufacturing operations globally."
Ford's India manufacturing plant produces the Ford Figo, Ford Fiesta, Ford Classic, Ford Endeavour and Ford EcoSport. The company's engine plant produces 17 variants of gasoline and diesel engines. A vehicle assembly and engine plant complex are under construction in Sanand, Gujarat. The facilities are equipped to reuse 100% of wastewater generated, have reduced water use 30% per vehicle produced in the last three years, and reduced energy consumption 10% per vehicle.
"Indian Industry has set a powerful precedent in the region, by collaboratively engaging on a multi-stakeholder platform to take the next leap on GHG measurement and management. The program would strive to promote climate stewardship and innovation that would merge core business benefits along with environmental and social agenda" says Vivek P Adhia, senior associate - climate & energy, WRI India. 
http://articles.timesofindia.indiatimes.com/2013-07-23/global-warming/40...