Main Image: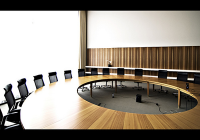 There are an increasing number of businesses and policy makers in developing countries looking to account for and report greenhouse gas (GHG) emissions. This requires the services of competent, trained professionals that will enable a higher quality of corporate level data being reported. Global trends are also pointing to the need for greatly enhanced GHG accounting capacity at an international scale. Meeting these demands requires an increase in the number of trained GHG practitioners.
Over the past several years, GHG Protocol has gathered unique experience conducting training workshops and developing GHG accounting and reporting initiatives in Mexico, Brazil and India. Through operating in different cultural contexts, under a variety of program models and with several different partners, WRI has learned valuable lessons to build capacity and help foster similar programs to address increasing emissions worldwide.
The GHG Protocol recently launched the Product Life Cycle and Corporate Value Chain Accounting and Reporting Standards. The standards enable corporations to measure and manage greenhouse gas emissions across their entire value chain and product lifecycle. For the first time, companies can measure their value chains and products using a consistent and credible international approach. The new standards reveal the biggest opportunities for organizations to make more sustainable decisions about their activities and the products they produce, buy, and sell. In additional to already available training on the Corporate Standard, GHG Protocol is also developing and leading training and capacity building initiatives around the new standards.