Main Image: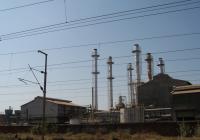 The India GHG Program in association with the Society of Energy Engineers and Managers (SEEM), invites you to a two-day capacity building workshop in Kochi, on 13-14 September 2017, to address the overall management and measurement of greenhouse gas (GHG) emissions across Scope 1 (direct emissions), Scope 2 (electricity indirect emissions), and Scope 3 (other indirect emissions). 
The training will consist of interactive sessions on boundary setting, identification and scope of emission sources, information on GHG reporting platforms, mitigation strategies for emission reduction, strengthening and widening of Scope 3 (other indirect emissions) accounting and upcoming trends and tools of climate mitigation. The training faculty will be from partner organizations - WRI India, CII and TERI. The curriculum will be based on the GHG Protocol Corporate Standard.
We are no longer accepting registrations online. For further information, contact Subrata Chakrabarty at subrata.chakrabarty@wri.org.
When and Where
Start Time:
September 13 , 2017 10:00 AM
End Time:
September 14 , 2017 04:00 AM
Location:
Kochi, Kerala, India