Main Image: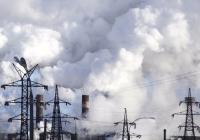 A training program on carbon footprinting will be held with the aim of reaching out to small, medium and large industries and corporates for the purpose of disseminating knowledge and raising awareness regarding carbon footprinting and its management. 
Focus areas during this training will include GHG Accounting - Scope 1, 2 and 3, GHG-Value chain accounting, reporting platforms, mitigation strategies, lifecycle assessment for products, case studies, exercise modules and the GHG inventory tool.
This workshop was targeted towards:
Small, medium and large companies looking to assess their own environmental impact
Small, medium and large companies actively involved in inventorising and managing their internal GHG emissions
IGHGP is led by WRI India, CII and TERI. It is an industry-led voluntary framework to measure and manage greenhouse gas emissions. The programme builds comprehensive measurement and management strategies to reduce emissions and drive more profitable, competitive and sustainable businesses and organizations in India.